Westside Plaza: People and Place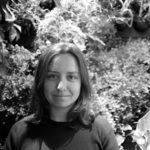 Architectural Assistant
June 15 2021
Partnering with the local community to deliver a scheme for the people
The regeneration of Westside Plaza in Wester Hailes, Edinburgh has been completed on-site. A project first realised with the Wester Hailes Community Trust is an example of a site transformed through community interest and aspirations for a better future. An extensive consultation programme of events, schools' visits and focused sessions led to an insight into what the local community felt about the existing space and what they wanted to see in the future. These aspirations became the key drivers for a programme of spaces and the design that has now been delivered by the City of Edinburgh Council. HarrisonStevens have led on the design of the plaza that includes a central events square, central green space including new tree planting, wildflower meadows and lawns, new surfacing and upcycled existing site materials reappropriated, street furniture, and a play space of undulating mounds, climbing frame, and trampolines.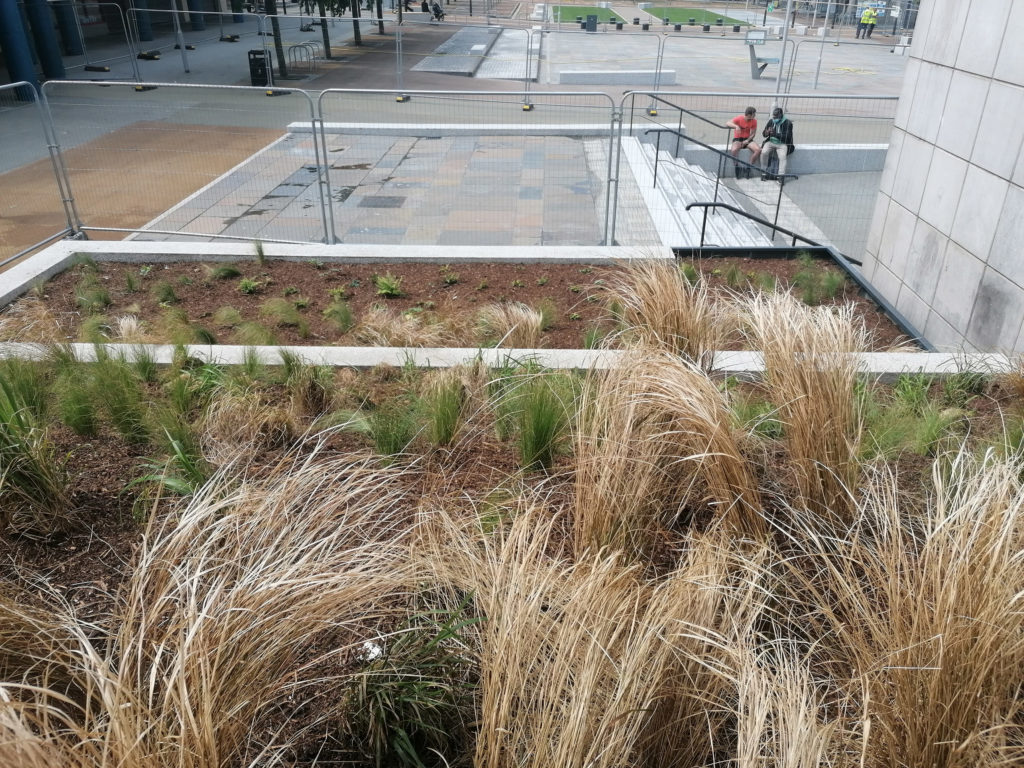 Perhaps one of the most significant elements of the design that roots Westside Plaza in its context and community is the four large granite heritage panels. HarrisonStevens worked with the Wester Hailes Community Trust, WHALE Arts, local resident Eoghan Howard and artist Nicola Atkinson of Beautiful Materials to develop the artwork for these panels, which have been carefully curated to include:
Celebration of the moon landing 1969 when residents were moving into Dumbryden area
The blue moon as photographed by Emily Stevenson above Westburn woods in 2018
The 'Seven Kingdoms of Wester Hailes', celebrating the main places that make up Wester Hailes defining the community.
'I wish' features drawings and aspirational quotes from the children of Wester Hailes taken from the consultation material HarrisonStevens gathered in 2018 asking what they wanted the plaza to become.
The public artwork, titled 'Things are looking up', is to celebrate the history, regeneration, and future of Wester Hailes. 
The Wester Hailes Community Trust and local initiatives have a strong interest in maintaining and developing the narrative of this space and grounding it as a community asset through a continued programme of public artworks and events. The completion of the works at the plaza is a good starting point for further development of a similar nature in the area and HarrisonStevens will continue this dialog within the wider community to engage in future opportunities.
Look out for completion images over the next few weeks, and we wait for the landscape to establish and flourish over the summer months.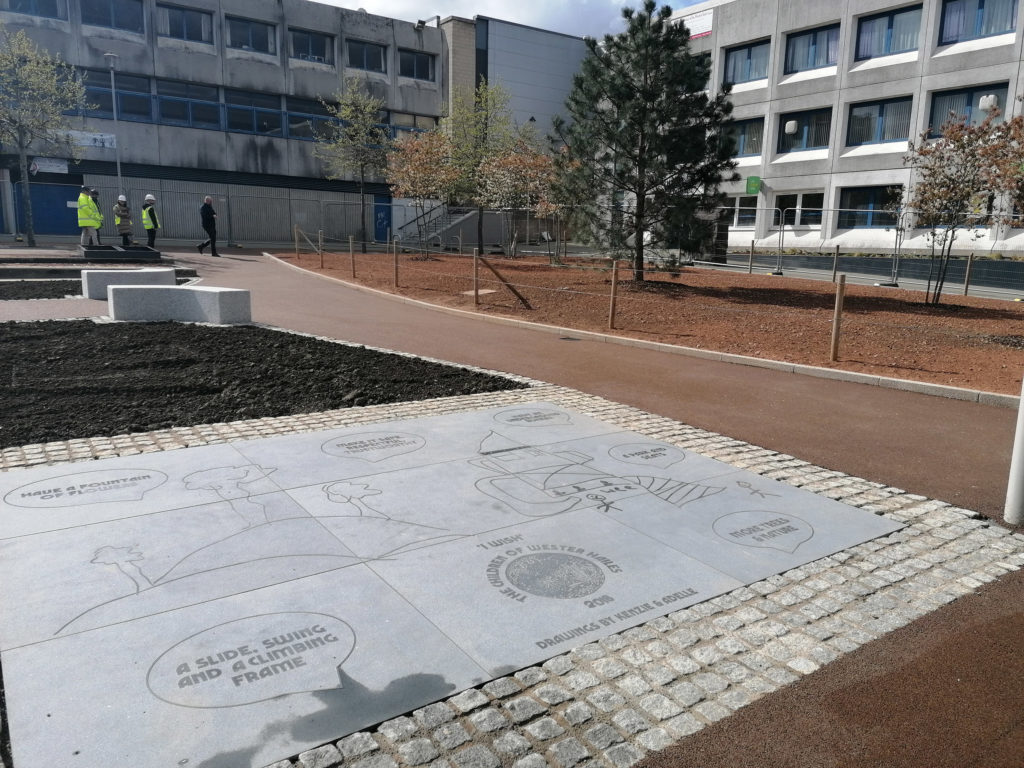 Related articles