Park Ambassador – 15 years on…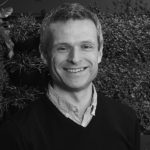 Creative Director and Co-Founder
April 26 2021
Reimagining the Park, a new purpose and the revitalisation of a pioneer
Losing count of how many references I make to the early years of my career and how these truly were the informative years, a decade of my professional life from the late nineties. Much of my work was spent at Edinburgh Park, a pioneering business park on the west edge of the City, it was a creation from the order and structure of the Richard Meier philosophy. Cartesian grids providing a rigid and reassuring consistency to the park, where new office buildings emerged facing onto a beautiful amenity landscape of lochans, rocky cascades and swathes of reeds and marginal plantings. What was so unique and special about the Park was the landscape quality and creation of wonderful spaces at its heart, all the work of Ian White Associates. The landscape flourished, established, and quickly supported a diverse habitat of office workers, birds, water life and an array of aquatics and plant species. The trees on the Park were iconic, the Lime boulevards, blocks of Maples, and the Chestnut lined lochans, all set out on the park grid, of course, provided a cohesive landscape language which created the setting for the diverse styles of buildings by world renowned Architects. What a place to learn one's trade, develop lifelong working relationships and perfect a craft.
Fifteen years and several landscape architects positions later an opportunity to reignite this relationship with the Park emerged via Parabola. Parabola were developing an updated and very much more relevant masterplan for the southern areas of the Park. Essentially since my departure from Edinburgh Park very little progressed southwards due to unfavourable market and economic climates. With increased optimism Parabola had embarked on a new mixed use vision and this had been granted planning approval. However while existing as part of the Edinburgh Park site the southern masterplan proposals is contrasting in use, diversity, scale and density. We were tasked with appraising the existing park and providing solutions to how to connect the existing with the southern. And so, began a relationship rekindled and a poignant return to the Park.
How it had changed! Majestic tree lines had been removed and replaced with smaller less purposeful trees, other trees had matured and outgrown their dense planting grid, difficult challenges both on and off site had resulted in management practice efficiencies. The considered seating spaces within the central lochan landscape, while providing much needed people places, lacked the quality and rigour of the park which I had grown to expect. There had been a detrimental effect on the quality of the Park. Long-term maintenance is essential and a value HarrisonStevens ensures is consistently brought to projects so that they thrive, long after the delivery team head off site. Maintenance and legacy is a fundamental part of every project and something I believe in and fight for.
Though there is much to be positive about, a new railway station, new cycle links and the tram running through the heart, providing opportunity for change and refocus for the park. The reporting on the existing park and how to integrate the two phases was undertaken and presented to both Parabola and Edinburgh Park Management Ltd, EPML.
It was a fun project with plenty of creative and innovative sessions developing a park wide strategy, which sought to re-establish the Park at the forefront of mixed use development for the next 30 years, introducing current best practice of people first, biodiversity net gain, systems related economic models and nature based solutions, integrated into the creation of a new City quarter. To ensure that progress for both phases of the Park were aligned and the long-term vision for the united Park was fulfilled there was an opportunity for a Landscape Ambassador.
There are areas of the existing park which require attention, whether that be in maintenance, or simply ongoing redesign and adaption to current desires from the Park tenants. A cohesive and managed approach to these sometimes adhoc responses is required where a Landscape Ambassador role supporting the EPML Guardian will help to bring the park back to its high standards and ensure that solutions sought are robust, appropriate, and aligned to the wider strategic goals of the whole park, inclusive of the southern and northern extents. This is a familiar role for HarrisonStevens, at Inverness Campus we have undertaken this position since 2015 monitoring ongoing maintenance and the landscape and habitat management plan implementation over the 5, 10 and 15 year programme. The tasks at Edinburgh Park would be similar.
Monitor and Adjust where appropriate the ongoing role of a Landscape and Habitat Management Plan
Regular monthly meetings and reporting
Provide ongoing solutions for tree management, surgery, removal, and replacement
Provide bio-diversity net gain targets and test and monitor these – this may include introducing varied mowing regimes and introduction of diverse species mix.
Liaising with the Southern Masterplan team on areas of connection and integration
Refresh of landscape areas within the existing park
Creation of programme for events, activities, and specific responses to tenants' requirements, and
Advice on costs and budgets for project works
Edinburgh Park is at a stage of change and transition and it seems right to seize the opportunity to help direct that change. We wonder who of our team will pick up the baton and secure the establishment and status of Edinburgh Park for future generations.
Related articles