Community Healthcare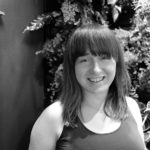 Health and care centres embody so many of our hopes and fears – they must at once be open, cheerful and welcoming, but also create spaces for privacy, comfort and healing.
The HarrisonStevens approach to the landscape and settings of contemporary health and care centres is threefold:
Carefully consider the emotional and therapeutic potential of the external spaces, ensuring the whole experience from arrival to departure supports staff and patients alike in their work, visits and treatment – and that this responds to the wider site context.
A consistent approach to detailing and palette of materials gives both legibility to the spaces but also textural qualities and a sense of solidity; mixed naturalistic planting and careful tree choice maximises year-round aesthetic and ecological interest.
Incorporating community uses and benefits beyond the purely medical – including liaising with the project team and local artists to institute public art programmes and incorporating a feeling of 'ownership' though elements such as community growing spaces.
At Greenock, on its steep hill in a post-industrial area but with historic Clyde-side buildings nearby, the new healthcare centre sits right into the heart of the community – just down from the corner shop, just up from the park. The centre is currently at completion and should welcome its first patients soon to the terraced courtyard with artworks and community growing spaces; secluded outdoor mental health therapy space; and of course, to see the now locally famous wildflower wall close up!
At Clydebank, the new centre sits dockside, within a wider regeneration area; new places, spaces and possibilities. A new care home also lies nearby, and all around are modern plazas, roads and boulevards – waiting to be colonised by communities old and new. This centre is partway through construction and is due to be completed Summer 2021. The flat and open context has allowed more extensive and consolidated external space – on one side, opening on to the new Queens Quay public realm, whilst within, enclosing two key courtyards. One is predominantly hard landscaped and forms the internal entrance from the Quay – it will be the setting for the artwork 'Lightwell' by Jim Buchanan. The second courtyard is predominantly soft landscaped and contains quiet seating areas and a physiotherapy garden.
Both are different places, towns and communities – but the same at heart: healthy spaces which are enclosing, healing, bright and which look to the future.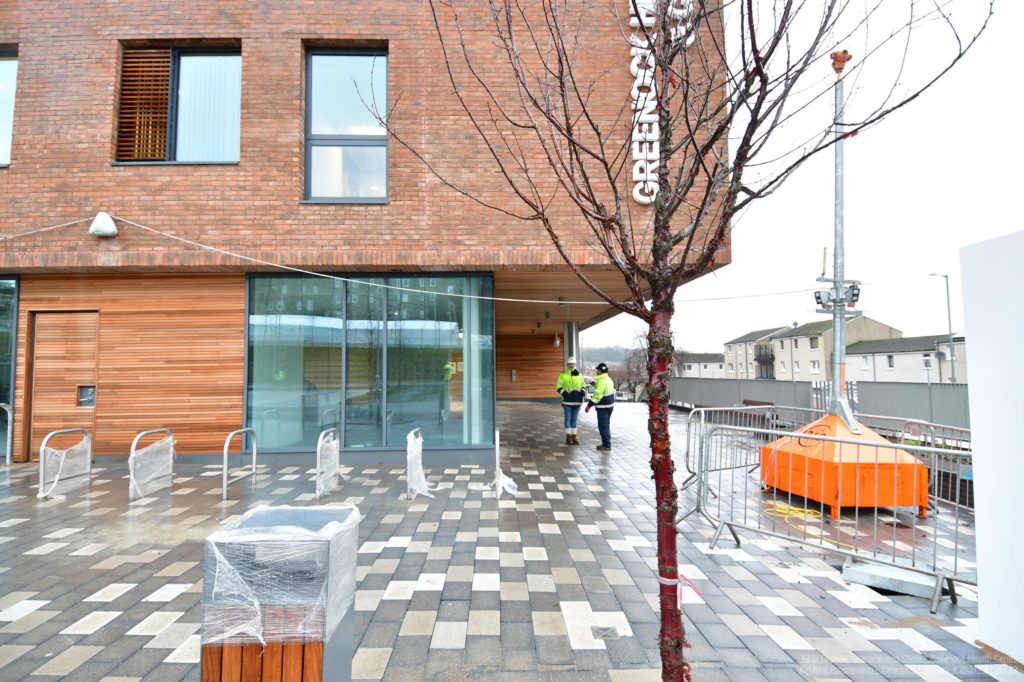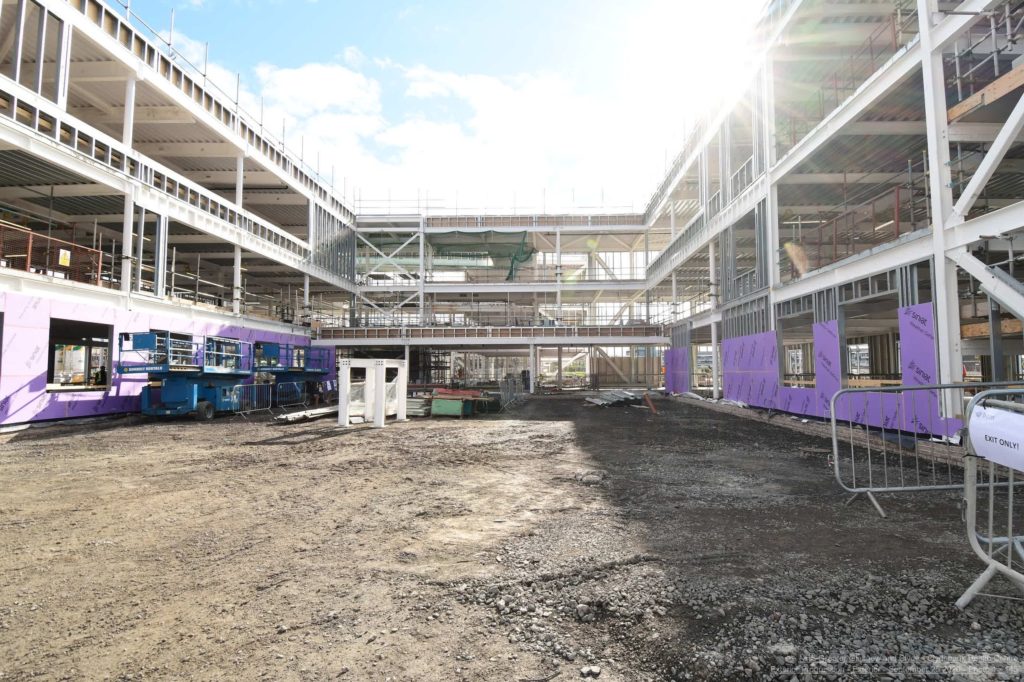 Related articles