Creating a challenge culture to deliver positive impact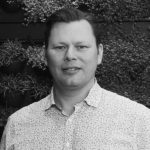 Managing Director and Co-Founder
January 19 2021
The need to create biodiverse spaces where people can connect to each other, the environment and the planet is greater than ever.
As an organisation with challenge engrained in our business culture, we are used to taking ourselves out of our comfort zones, however, 2020 still packed quite a punch.
We are weathering the storm, part in thanks to taking the decision four years ago to embark on a business coaching programme. Not because we felt that we were failing at that time, but instead to challenge ourselves to be better. Leadership isn't about always getting it right; it is about learning and improving. We are never a completed article and there's always room for improvement. It is an approach that the whole team has embraced and the energy that has been generated has driven us to push boundaries and be inspired by our dreams.
It is the same approach we take on projects. We work with clients to stretch their vision. We challenge and continue to seek out 'why' because it gives different perspectives, improved engagement and the best solutions. Our curiosity and ability to interrogate gets the best out of projects, making them not only inspiring, but deliverable and resource conscious.
This will be needed even more in a post pandemic world. As landscape architects we have the skills needed to make meaningful impacts on some of the most important global challenges. Already we are witnessing clients making changes to projects, enhancing briefs as they reconsider space for social connection as a result of the COVID-19 crisis. Our role is to collaborate with them to create harmonious relationships between context, place, people and nature.
The need to create biodiverse spaces where people can connect to each other, the environment and the planet is greater than ever. We strive to work with clients to help them to realise the value of external places, especially in city centres where the urban fabric will continue to change.
Much has been written about what will become of large floorplate buildings and commercial spaces as it is anticipated that workers will not return to offices at previous levels. The cards have been well and truly thrown up in the air and we need to change our hand.
We've witnessed the recolonisation of city centres with more urban living in recent years, and this is set to increase. We need to make sure people choosing to live there, and those that have to, are not disadvantaged and that they have areas that act as their canvas in which they can choose to create their own social environment.
As a landscape architect, I always seek to project the finished picture and to have a clear vision of the lasting legacy we will leave. Part of my role is to bring developers, planners and local authority clients on that journey with me to help them realise the value of the place they are creating and the benefits it will bring to society.
The importance of health and wellbeing has certainly been amplified and our desire to create places that help to improve this is burning greater than ever. Rising to challenges is in our DNA. 2020 marked ten years of our business, and to celebrate the occasion we asked clients and collaborators to set us ten challenges. From reducing waste to achieving biodiversity net gain in 100% of projects, we embraced them head on.
Our unwavering conviction to make a difference in our delivery of fun, engaging and responsive environments is our 'why' and we will continue to relish the challenge of leaving a legacy of positive impacts that benefit communities and society.
Martin Stevens is Managing Director and Co-Founder of HarrisonStevens
Related articles