Challenge 10/10 – 1010101 Steps – Collectively as an office, walk 1,010,101 (10s…get it!) steps in a single week.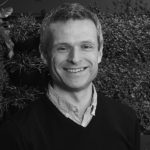 Creative Director and Co-Founder
June 11 2020
In May 2019, we were set 10 challenges by clients and fellow consultants at our studio reception. Mark Dawson of Reiach and Hall Architects set us this challenge 'Collectively as an office, walk 1,010,101 (10s…get it!) steps in a single week'.
Really! That Many?
The challenge was set in May 2019 and looked daunting to say the least.  We worked it out that over the course of a week between all the team this would amount to 20,000 steps a day for the five days per person.  How were we to fit this into our productive weekly schedules?  Daniela our challenge champion proposed the great idea that we could utilise all our walking that we typically do on our annual study trips.  So, the plan was set that we would compress the challenge and tackle this over four days on our study tour.
Study Tour – genius
The target of walking 1,010,101 steps as an office was therefore achieved within only 4 days whilst on HarrisonStevens annual study trip to Berlin in September 2019.
The busy itinerary got us walking to magical derelict railway lines in Schöneberg, vast and windy fields of Tempelhof, and through many undiscovered corners of the Tiergarten.
Everyone was equipped with an activity tracking device or a smartwatch to be able to track the steps and we aspired to each walk approximately 16km a day, collectively accomplishing 800km in total. The target was surpassed with some extensive walking by all. We refused where practical to take public transport throughout the weekend preferring to keep up the step count.
To burn the large consumption of currywurst and Weiss bier, the additional 100km above the original target was achieved by Mike and Martin participating in the ParkRun in the Hasenheide Park, once a 1936 Olympic Games host location.
Reflection
As a practice we take care of our team's health and well-being, be that physical or mental health. We have health care provided for all, and we undertook a mental health awareness programme as part of these 10 year 10 challenges. Most of our team walk or cycle into work and have fitness trackers. This challenge was clearly a test for everyone as there are varying levels of fitness within the team, but we got together and smashed it together as a team. Everyone playing their part.
Thank you Mark for the brilliant challenge which resonated with our values as a practice and provided a great backing theme to our Berlin tour.  The most caught phrase was 'think about the steps' as we were tempted to jump onto a tram, taxi or U-Bahn.  Even urban hire scooters were dismissed due to the lack of steps that would result.  While exhausted we had a real sense of achievement as we totted up the step count at the airport on our way home, cheers all round and another pretzel. 
Our first challenge of the 10 successfully completed, well done Daniela for the great organisation.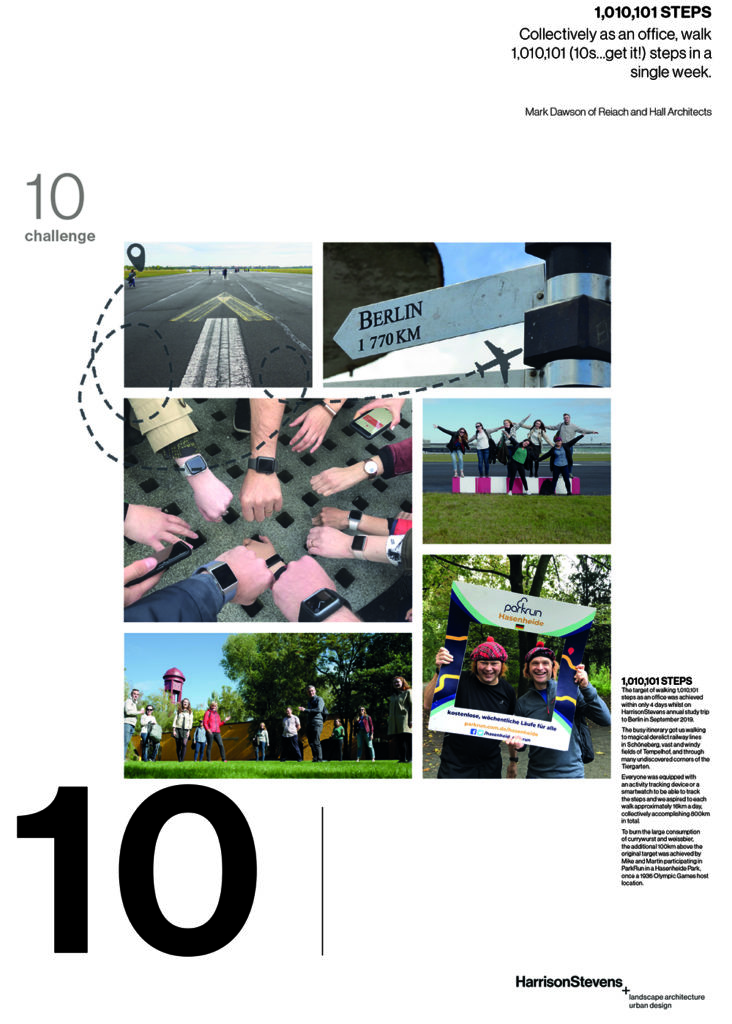 Related articles