04/10 – Biodiversity Net Gain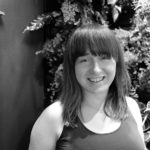 Biodiversity no net loss in 100% of projects. Nicola Tyrrell of WYG
Landscape is a huge subject, as big as the Earth and it's atmosphere and reaching out to the edge of the universe.

The architectural thinker Paul Shepheard wrote these words in the epilogue to his book, 'The Cultivated Wilderness'.
As Landscape architects we see our projects as part of the local and wider environment; that one holistic system that Shepheard speaks of. We consider the system and what it needs to support, restore and enhance it. When we work with a site we take a choice selection of tools from the options available, tailor them to the site and use them to help build and heal something far bigger and more complex than us.
Ideally, we, therefore, see Biodiversity Net Gain as an intrinsic part of our job. Calculating it can give a snapshot of the success of a design in a simple and legible way; the legacy of design is arguably a bigger and more lasting goal to be pursued and to be able to demonstrate this early in a project can be advantageous biologically and financially.

Thus in our challenge this year to 'achieve no net loss on 100% of our projects, biodiversity net gain', we see it not simply as a tick box exercise and mathematical calculation, but as one tool of many – albeit an important one – to create spaces that not only satisfy a finite brief but that also seek to form a wider narrative. Places that reach into the future and form part of a more extensive whole.
This year has seen the inception of a number of key projects at HarrisonStevens which we have identified as suitable for testing a net gain approach. This may seem a challenge at a basic level as BND is not yet a legal requirement in Scotland. Part of the challenge perhaps is to achieve gain on projects anyway – within budget and meeting client aspirations, whilst still responding to environmental factors and the climate emergency. We bring into play all relevant tools on the sites in question, to create the most appropriate solutions for both human and wilderness.
This has resulted in some great dialogues, a change in our approach to projects and a number of project modifications; some surprisingly subtle.
Small gestures in an ocean of environmental catastrophe? Perhaps – but through education, careful work with integrity, consistency and innovation we can make a difference.
Reflection
We dare to dream.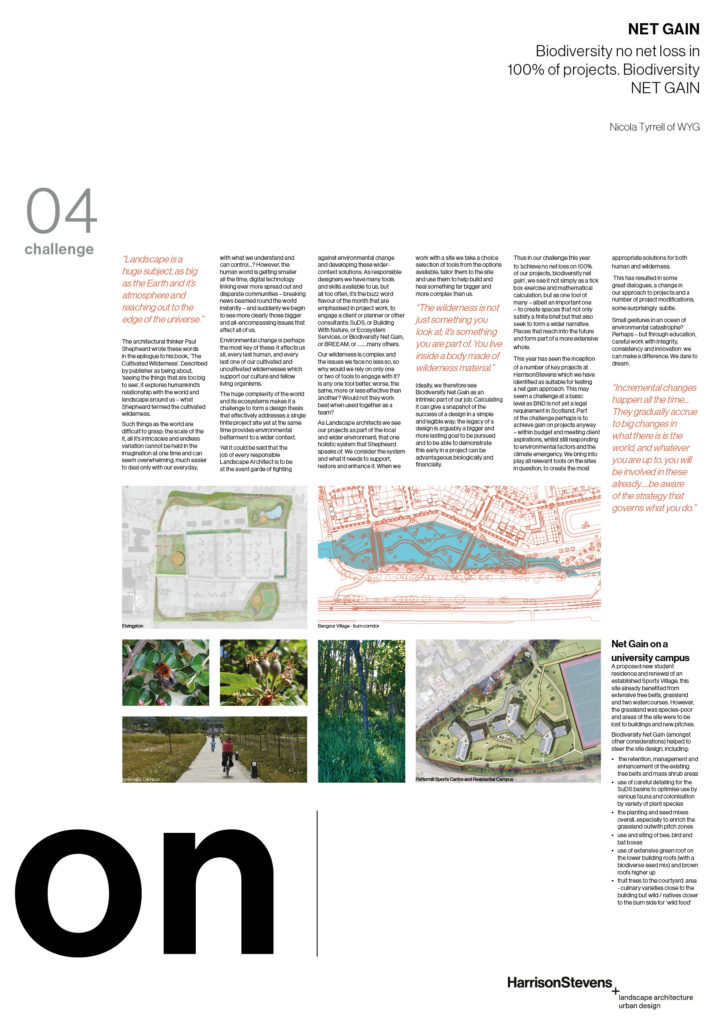 Related articles