Challenge 01/10 – Bees – Do 12 things over the next 12 months to help the bees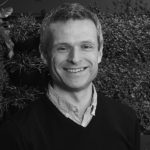 Creative Director and Co-Founder
May 29 2020
A year ago, we were set 10 challenges by clients and fellow consultants at our studio reception In May 2019. Adrian Wishart of jmarchitects challenged HarrisonStevens to 'Do 12 things over the next 12 months to help the bees'.
What activities have we completed?
1. May – We gave away 'Bee, Bird and Butterfly' pocket seed mix for each of our reception guests. To encourage guerrilla gardening and transform poor urban green places around Edinburgh.

2.June – Made a Bee Bath to help satisfy the thirst of our studio courtyard bees.

3.July – We participated in a RIBA design competition for the development of an ecological vision and strategy for the Low Line in London. We focused our design on pollination. Particularly to address the need to reverse the alarming decline of the bee population. Our proposal is called The Bee Line.

4.August – We attended a 'Creating a Buzz in Development' conference in Battleby. The seminar was aimed at raising awareness and developing a better understanding of how the planning sector can implement pollinator-friendly actions.

5.September – A Rugby Tournament sweepstake in the studio. The winnings were donated to a local beehive charity.

6.October – An engaging CPD on specifying British native wildflowers that are attractive to Bees.

7.November – We supported a local bee business and purchased honey from Edinburgh Honey Co. A fully sustainable raw honey sourced in Scotland and Poland.

8.December – Celebrating the festive season with sweet home (studio) made honey-based cocktails.

9.January – New beehives were proposed for one of our University of Edinburgh projects.

10.February – We joined the Newbattle Beekeepers Association to support honeybees and local beekeepers.

11.March – A bee hotel was built by us and put up in the courtyard. We used reclaimed timber and hollow stems to attract pollinators to our studio courtyard.

12.April – As part of our B1G1 Sustainable Goals we have donated impacts to Bee Farmers in Kenya. They can be supplied with a full beehive kit to start a business
Reflection
Our challenge champion, Connor, has led the team through 12 months of brilliant tasks and fun events.  We are approaching all our projects with a mind to bees and the important work that they do.  I think we are now aware of the importance of bees and know some amazing facts. It takes ten million trips to and from the hive to collect enough nectar to make 0.5kg of honey. Also, worker bees work about eight hours a day.  Like many of our challenges, this has left an enduring legacy, informing the way we practice, our future projects and our relationship with bees.  It is just the wasps that we do not like, right?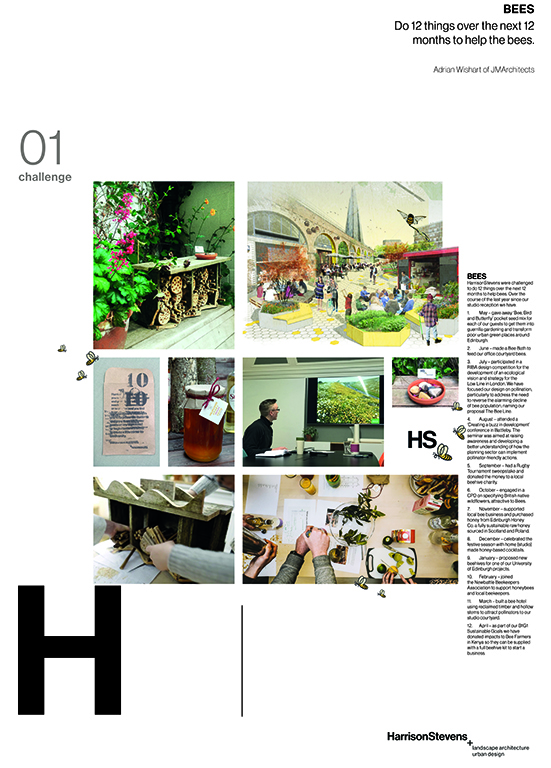 Related articles