HarrisonStevens Statement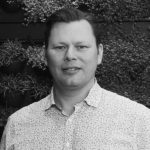 Managing Director and Co-Founder
March 20 2020
There is nothing usual about what we are all living and working through just now.
As we continue to adapt to the daily updates of the ever-changing reality, we are doing everything we can, such that is within our control, to ensure that the needs of our clients, fellow consultants and the HarrisonStevens team are met.
Our wonderful team of creative individuals are being supported as that, Individuals. Their excellent commitment to you and your projects, while at the same time their own families and personal wellbeing, will be tested in the coming weeks and we commend them, and you, for acknowledging that.
We are following the UK Government guidelines and have taken the following steps:
closed the studio to visitors
declining external face to face meetings
have an adaptive policy that is supporting those who wish to work from home

Over 75% of our team can walk or cycle to work. Many take comfort in our collective team, and security of their work environment, are wishing to work in the protection of our studio. As long as they have an option to do this, we can support it. In addressing the needs and concerns of individuals we are demonstrating that their personal health and well-being is paramount to HarrisonStevens. This will continue to be supported by the management team with a rota of onsite attendance.
We write this on behalf of a responsible business, as are many of the people reading it. In concert with the Government's business support, there must be a wide understanding that cash flow is our collective responsibility. We are pleased to work with our clients, collaborators and suppliers alike to seek means of mutual benefit to ensure we all have a continuity service delivery, financial stability and individuals' employment.
Our systems are robust, our business continuity is assured, but it is not business as usual.
We will strive to ensure your experience of HarrisonStevens' resourcefulness, innovation, creativity and delivery will be consistent, at a time when all around us is far from that.
Thank you from Team HarrisonStevens
Related articles