HarrisonStevens attends LI Valuing Landscape Conference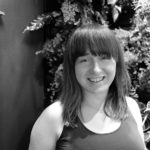 HarrisonStevens attends LI Valuing Landscape Conference – a call to arms to value external spaces and designers
Do Landscape Architects cheerlead enough for their subject? Do we stand up for ourselves – do we always believe in ourselves?
Stand Up! was the rallying cry from the opening speakers at this year's Valuing Landscapes Conference hosted at the University of Greenwich – a call to promote our profession better, leading to a better and more diverse valuation of landscape – and of our profession. A group of 'superheroes', as Jan Christian Vestre called us, to not only promote ourselves but the improved landscapes, environments and stronger communities we can create.
And sure, much was said and debated about the promoting the value of our profession as well as the landscapes we influence – how we should shout louder about our work and quality landscapes and places – but alongside that imperative was another important question: Do we always stand up for those who use our creations?
There are times when those who plan and design places do not take a wider view, times when public engagement is jettisoned or forgotten in favour of public consultation. Or perhaps, some do not realise the difference between the two.
This concept was demonstrated particularly strongly by Roo Angell's conference presentation. A Deptford resident whose background is in landscape architecture – she took action with others when what they saw as an inappropriate masterplan was imposed on their community. The masterplan proposed to destroy the remaining 350-year-old Sayes Court landscape and had failed to engage residents. A community group was formed (later a Community Interest Company) which successfully campaigned for public engagement and consequently significant amendments to the scope and resulting scheme, gaining considerable high profile and international support. To paraphrase Roo's comments – designers may have all the training and experience in design – but it's the locals who know the site and their community best. Listen to them and allow their input to shape the spaces.
At HarrisonStevens, we seek to carry out public engagement as part of the design process from the early stages of a project. We also have a strong ethical ethos, including to aim for integrity and legacy in every project we work on, which leads to better design and better places – places which are more likely to engender a sense of ownership by those who use them.
High profile projects, competitions and the press are good ways of spreading the word about the profession, practice, or a particular project or important issue – but designs need to work at a basic level, for those who use them. Empowering communities, the users of our spaces, and providing well-designed and appropriate places should be at the centre of what landscape architects do – it's certainly at the heart of what we do.
Related articles