Doors Open Days Scotland 2018 | Get into buildings!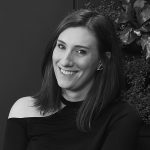 Landscape Architect
October 5 2018
To celebrate the heritage and built environment, HarrisonStevens doors were opened to the public over the weekend in September 2018.
Doors Open Days Scotland, nationally coordinated by the Scottish Civic Trust and funded by Historic Environment Scotland, is a month-long September festival that offers free access to over a thousand architectural venues across Scotland.
This year Doors Open Days theme featured the Year of Young People 2018 and gave HarrisonStevens an opportunity to celebrate the continuous involvement they have in high school placement students, university interns, and recent graduates as they consider or commence their journey into landscape architecture. We also displayed our recent school playground and campus improvement projects to complement the young people theme.
HarrisonStevens guided the public through their design studio on 11 South Charlotte Street, adjacent to Charlotte Square Gardens, one of the most important and best preserved examples of urban planning in Britain. As part of the event, HarrisonStevens also showcased visual displays, interactive models, and video and audio presentations.
The studio was visited by over 200 people of all ages during the two hour openings on both Saturday and Sunday. The public has expressed a high interest in what is happening around the city in the context of landscape architecture and urban design. It was a great opportunity to promote the profession to a number of interested families with school leaver children looking to make decisions on their future studies at university. The Choose Landscape website promoted by the Landscape Institute was on display and keen students were talked through the site and provided with the link to engage further.
The event was a real boost for the practice's volunteers who facilitated the event, meeting many genuinely interested people. Interests in the history of the building, the beautiful conversion of the studio spaces which we undertook, the City and it's urban planning, our profession and the innovative and creative work within which we are currently engaged.
Related articles