The Dynamics of Lighting – HarrisonStevens visit Franciacorta, Lombardy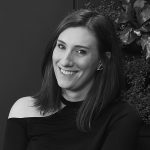 Landscape Architect
August 13 2018
Lighting design in Landscape Architecture – HarrisonStevens go to Italy to grasp more inspiration from one of the most reputable international manufacturers of architectural outdoor lighting.
Lighting in landscape architecture often ends up as a second thought during the design process as its usually being limited to safety and security. BUT there is more to it – lighting provides a hierarchy, gives structure to the surrounding landscape, and most importantly it optimises outdoor spaces all year round. HarrisonStevens recognises the impact and transformational quality that good lighting can have on a design and thrives to integrate the optimal solution in every project. Throughout the year, the planning needs to be considered as shape, texture, and colour will change with the seasons and for that reason, HarrisonStevens are excited about the lighting dynamics – this helps us to shape the landscape and use the light to create contrast and add drama to the overall design.
The HarrisonStevens team flew to the beautiful region of Lombardy in northern Italy in October 2017 to visit a high-class outdoor lighting headquarters and a factory. We were introduced to the SIMES brand, the UK partner of Zumbotel Group, a lighting manufacturer. HarrisonStevens were given a product range overview and tours of the showroom and factory, located in Franciacorta. As the brand does most of their production in-house, we were able to attain the in-depth understanding of the processes involved in lighting design, from luminaires testing to installation.
SIMES believes that the light is an instrument to make the buildings and landscape more beautiful and enjoyable, therefore together with HarrisonStevens expertise, the light becomes another dimension of the space and can change a perception of any design.
Limited only by our imagination – the practical functions and various mood effects of landscape lighting are endless.
Related articles