The Alternate Route to Becoming a Landscape Architect Graduate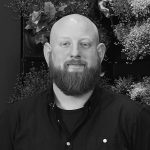 Landscape Architect
August 7 2018
In early 2016 my decision to change career was made. Eighteen months later I have studied, graduated and am working in professional practice.
Deciding upon a career change began through identifying the most enjoyable factors of my previous job as a National Trust Gardener: design, environment and nature. Through discussion with my peers it was apparent to further my knowledge regarding the role design plays in the external environment, a Masters of Landscape Architecture was a natural progression. One year on, I was a graduate from Manchester Metropolitan University, with a theoretical knowledge of landscape architecture.
At this point it was key to find employment with a practice that would offer the opportunity for progression whilst utilising my practical skill set obtained in my previous career. I created a hierarchy of key factors that would influence how I chose the correct practice. For me as a graduate, the practice must:
offer opportunities to learn and grow into the Landscape Architect I aspire to be
undertake projects that take conceptual thinking and refine it into practical deliverable reality
take on projects that are both challenging and rewarding
consider increasing accessibility to high quality design
HarrisonStevens approached me, having seen my work at my degree show, and I was offered a graduate position.
Reflecting on factors I found important, I visited their practice in the centre of Edinburgh's New Town. Having researched their projects, it was a good fit.
Having relocated to Edinburgh, my first introduction to the studio team was at 5 am, on day 1. We met at Edinburgh airport where I joined them on their annual study tour, to Paris. Ten months on from that, with the "in at the deep end" approach I have learnt a staggering amount about Landscape Architecture, the professional environment and myself. As a graduate, I have been actively involved in multiple educational projects, sites of historical importance and landscapes to assist the rehabilitation of individuals. Overall it has been an exciting and challenging time, discovering areas in which I excel and areas in which I can develop and improve, with the support of the practice and my colleagues.
The fundamentals for my career change are still apparent.  The importance of constantly learning about the external environment specifically.  Using my skills learnt in previous jobs, and life in general, to inform my current thinking.
Throughout both practical and office-based employment two overriding skills have assisted my progression.
Ask lots of informed questions, whilst always being prepared with a well-rounded understanding of what an answer could be
Be proactive.
HarrisonStevens require all team members, and no less so a graduate, to take ownership, accountability and responsibility for their project involvement. The practice actively encourage and expect a high level of questioning that is focused at the point of the decision maker. With that comes a level of achievement and ownership I sought from a career change.
Related articles