We have relocated!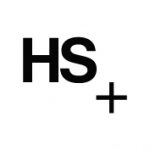 Studio Coordinator
January 31 2018
From Monday the 5th February, we will be based at 11 South Charlotte Street, Edinburgh, EH2 4AS.
We are very excited at the opportunity at having a larger studio space and have relocated to a more prominent location which offers us room to grow further. The Thistle Street studio, and community of businesses around that location, will be missed.  We occupied the space for seven years which saw us evolve from two founding directors into a fourteen-strong team of landscape architects, urban designers and artists.
Our Year 
HarrisonStevens received recognition this year for design and delivery excellence, winning several prestigious awards; including the Scottish Design Award and Landscape Institute Award for Holyrood North. Holyrood North has also been shortlisted for the Architecture Journal and World Architecture News awards. Inverness Campus was highly commended in the Civic Trust: My Place Awards.
Our successful appointment to provide public realm improvement to St. Nicholas Cathedral, Newcastle, adds to our exciting and varied portfolio of projects. The Wavegarden Masterplan and detailed design continues to intrigue and amaze, and we have enjoyed every minute of developing a coherent and high-quality setting for the international leisure facility and Country Park. The buildout of the Fletton Quays Masterplan in Peterborough proceeds apace, where we are onsite with two plots and progressing detailed design of three more.
We oversaw the completion of a number of projects on site which demonstrate our passion for detail and quality delivery. These include the award-winning Salisbury Court, Tete-a-Tete in Chaumont-sur-Loire, France, Kirkliston Primary School and Leith Fort Housing projects notable for their innovative response to placemaking, integration of quality materials and relationship to context. Creating unique spaces of fun and engagement, with enduring quality.
As we grow as a practice, we have been able to strengthen our team welcoming Mette Møller, reinforcing the urban design and masterplanning team, and Daniela Miler, Calum Oakes and Jennifer Jones, landscape architects. Karen Veitch joined the team in the Summer as our Studio Coordinator.
Related articles