TÊTE-À-TÊTE Garden Design Announced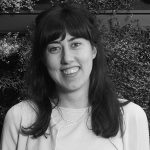 Landscape Architect
February 17 2017
HarrisonStevens are very pleased to announce their invovement in Chaumont-sur-Loire International Garden Festival 2017.
This years theme for the festival 'Flower Power' was announced today at a press conference held in Paris and each of the winning designs were revealed. Anna Rhodes presented her design entitled 'Tête-à-Tête' with the support of HarrisonStevens. The garden design will encourage visitors to leave behind routine ways of viewing a garden and instead enjoy Tête-à-Tête (head to head) confrontations, appreciating flowers though unconventional interaction. The intent is for visitors to truly see and engage with flowers allowing the power of flowers to renew the body, senses and mind.
In April the HS team will be rolling up their sleeves and putting their site boots to work to install the Tête-à-Tête garden ready for the festival opening in early May.
Related articles