Basalt Excavations Hit The Ground On Calton Hill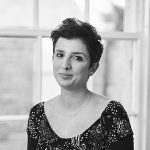 Landscape Architect
November 29 2016
Exciting progresses on Calton Hill, rock excavations have started on site and now proceed at full rhythm.
The North side of the hill is quickly taking shape, making room for the piling of the new buildings to commence. At this stage, the basalt rock excavated is breaking up in a varied range of dimensions. This could open some interesting options for its reuse in the project.
In the meantime, HarrisonStevens is closely collaborating with Collective Gallery and the artist Tessa Lynch. We  are exploring the many exciting possibilities that the reclaimed material offers – different colours, sizes and textures to play with, while designing bespoke feature elements around the site.
The Collective's new contemporary art space is scheduled for completion by the end of 2017.  It will also be fully accessible to the public for the first time in history by the end of 2017.
Related articles