HarrisonStevens Rolls Out the 'Yellow Brick Road' in Edinburgh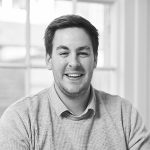 Landscape Architect
November 11 2016
HarrisonStevens collaborates with CREHA and an ECA graduate to transform an unused green space for the residents of West Pilton, Edinburgh.
Adjacent to the Pilton Youth and Children Project centre, HarrisonStevens collaborated with Castle Rock Edinvar and an ECA student to transform an unused block of green amenity space. Youths from the neighbourhood were encouraged to submit their ideas with the winner's concept and ideas reflecting the "Wizard of Oz' No place like home, Yellow brick road."
HarrisonStevens were tasked by their client Castle Rock Edinvar to take the winning Pilton Youth's concept and turn it into a reality. With a few elements embellished and ratified the design was soon a deliverable project, in a position to be taken to Construction. The final design consisted of a central spiral path that has now given a direct hard paved route across what used to be a desire line through the grass. Existing boulders onsite have been relocated across the site as feature and seating elements and mounding has been created to give special definition while maintaining on-site all the excavations needed to form the central spiral path.
The central weather vane was designed by ECA graduate Michelle Maxwell and points in every direction to the surrounding housing and reads "There's No Place Like Home", with the objective to create a sense of pride, community ownership within the estate.
Related articles