Work Begins on the City Observatory on Calton Hill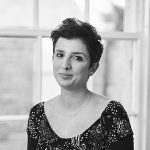 Landscape Architect
October 28 2016
The Collective's new contemporary art space on Calton Hill is scheduled for completion and to be fully accessible to the public for the first time in history by the end of 2017.
The £4m restoration project on Calton Hill is funded by City of Edinburgh, Collective, Creative Scotland, Heritage Lottery, Edinburgh World Heritage, WREN, Wolfson Foundation, Garfield Weston And Architectural Heritage Fund and it will include conservation of the Observatory's original 19th century William Henry Playfair designs, its original telescopes and astronomical instruments and its grounds; the creation of a subterranean gallery, and the building of a new restaurant with enviable views across the city.
The Landscape Works make the connection between the different buildings possible: a new Contemporary Art Gallery and Café facility within the walled garden of the 1818 Playfair designed City Observatory and City Dome. Based on the initial strong concept design 'story', the perambulation route, that takes the visitors around the site while enrolling in front of their eyes the history of Edinburgh, at the same time it technically resolves the requirement of making the site accessible for all visitors and links the scattered fragments of the architectural heritage. The path connects them with the new contemporary art identity, drawing all the site uses into a unified visitor experience.
The key to the interpretation is the concept of Observation taken to various levels of significance, from macro-contemplation of the panoramic views of the City to the micro-observation of biodiversity of selected species.
Related articles