Works begin on Places for People's Longstone Site This Week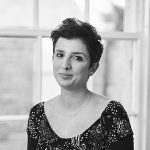 Landscape Architect
October 17 2016
Following the Planning Approval earlier in the year (minded to grant) on the 1st February, works are finally commencing this week to get the site started.
Working with the project architect Hackland & Dore the landscape design for Places for People Longstone seeks to draw out the site's identity which is strongly connected with the agricultural world and its process and rhythm, aiming to create a focal landscape offering a unique community heart. In the past it has been a productive agricultural site and a site of allotments and production gardens. The 5.7Ha site to the south of Edinburgh is well sheltered and affords stunning views to the south, towards the Pentland Hills.
The housing proposals are concentrated to the north of site enabling the offer of a large area of open space to the south – 2Ha.  This area is becoming overgrown with naturally seeded trees and shrubs within the flood plain constraints.  The 'wilding' of the area through controlled maintenance regimes encourage access through informal paths and provides landforms as shelter and space making elements.
Related articles