HarrisonStevens Explore Scandinavian Landscape Architecture on Study Tour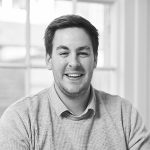 Landscape Architect
October 10 2016
HarrisonStevens annual European Study trip saw the 9-strong team visit the Danish and Swedish cities of Copenhagen and Malmo for 4 days to study an array of well planned and executed projects of Landscape Architecture, from Urban play parks and cycle bridges, to residential courtyards and Shared Surface Streets
Modern Copenhagen is not a city steeped in the past — it is looking forward to the future. The classic architecture and canals are juxtaposed by modern infrastructure, new buildings, and pockets of appreciated landscape architecture that lie throughout the city at irregular intervals. Over the four days HarrisonStevens spent in Denmark and Sweden, three were spent in Copenhagen with one day trip across the famous Oresund Bridge to Malmo.
A handful of the main Landscape Architecture feature projects that were visited whilst in Copenhagen consisted of Israel Square by Sweco Architects, Superkilen by Bjarke Ingels Group, Norreport Station by Cobe, The City Dunes by SLA and Klavebod Waves by JDS. These projects range from Urban Playparks, waterfront activity hubs and a multicultural bicycle highway that is used by multitudes of people every day.
A CPD day out was organised with Thorn lighting which was targeted at the proposals of the city that were yet to happen and the developments within Copenhagen that have already been implemented and the results to date with undertaking the smart cities concept in Copenhagen.
The morning session was broken up into a series of short workshops where we heard from various speakers and the roles they have played in creating Copenhagen into a Smart City – City of the Future.
The afternoon session was organised into a guided tour of Copenhagen. Our Architecture and Design guide had a phenomenal understanding of the city, its heritage, its architecture and hidden gems that us tourists were completely oblivious to, whilst her knowledge towards the certain buildings and projects that we were specifically shown was invaluable.
Malmo's projects were a contrast of what had been previously viewed in Copenhagen. Housing courtyards and street front developments to waterfront parks and spaces were high on the agenda for Malmo's visit. A lot of inspiration was taken from projects visited of which could easily be transpired to designs being undertaken by HarrisonStevens with a similarity in size and project type.
The combined four days between Copenhagen and Malmo saw HarrisonStevens cover many kilometres by foot and train to see some world class examples of Landscape architecture in two cities where the profession is highly regarded and the projects are of a high quality and standard.
Related articles