HarrisonStevens at the ToHA SoilCon2016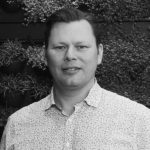 Managing Director and Co-Founder
October 5 2016
Soil is a vital resource that needs detailed management: the phrase 'Muck-Shift' was definitely not on the SoilCon2016 agenda!
The industry leading expertise were all aligned at SoilCon 2016, on the value of the soil as a scarce resource that warranted a level of diligence from all consultants, clients and contractors. HarrisonStevens believe in ensuring the work we design, construct and fund has the best chance of positively contributing to ecology, carbon capture and ultimately projecting success and a reduced maintenance burden.
HarrisonStevens are committed to continued progress in terms of ecological approach and ensuring our core values are upheld and represented. With increasing pressures on our environment, we believe in taking a responsible approach towards protecting our natural resources, conserving energy and promoting biodiversity.
Related articles