The Falkirk Wheel's Cargo Yard Opens for Business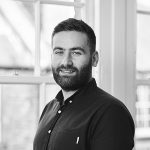 The first phase of the new cargo yard area at the Falkirk Wheel has opened to the public, with the Ice Cream Kiosk and Coffee Hut all set to serve customers throughout the summer months.
The client brief for the project asked the design team to provide a development with the 'wow' factor. The proposals needed to raise the quality of visitor experience and create an environment which people enjoy, talk about and want to come back to. The project aims at improving the arrangement and visual quality of the external food offer at the  Falkirk Wheel, with a series of bespoke colourful kiosks and an external seating area central to the proposals.
Working with a number of local companies, suppliers and contractors, the scheme opened in July and successfully delivered a quality environment that will be a key attraction at the centre in Falkirk for many years to come.
Related articles