Planning Application Submitted for the New Town Square at Craigmillar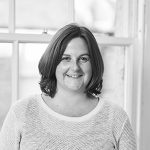 Senior Landscape Architect
May 27 2016
On behalf of PARC Craigmillar, HarrisonStevens have submitted their Town Square proposals to City of Edinburgh Council for Planning Approval.
The regeneration masterplan for Craigmillar focuses activity around the new town square, creating the "new heart of Craigmillar." The siting of the town square in front of the new community high school, directly in between the existing community library and new retail sites, has been selected to attract as many different user groups as possible (students, pupils, shoppers). This integration of education and community will be a key component in the regeneration for Craigmillar. The town square will extend the public realm in front of the existing Neighbourhood Hub, connecting these two spaces through uniform materials building on the existing design framework and providing ample space for flexible uses such as small local markets, performances, and meeting points.
The length of Niddrie Mains Road will be lined with boulevard tree planting of Tilia cordata 'Greenspire' as part of the wider masterplan strategy. This boulevard extends up to the perimeter of the town square, which retains this continuous line yet is punctuated by Acer platanoides 'Royal Red' to provide diverse foliage colour and announce the square as a distinct space. The fastigiate form Fagus sylvatica purpurea 'Dawyck' are already on-site in steel planters as part of the temporary greening project, and these will be retained and planted into the soil during the construction of the town square. The columnar form of these trees has been selected to contrast with the broad crown shape of the Acers. This bold statement symbolises the positive changes that are happening in Craigmillar. A mature existing Tilia cordata tree is retained as a key feature and provides a distinctive focal point along Niddrie Mains Road.
A key element of the design, a stepped edge, connects each side of the town square through uniform materials. The bespoke Yorkstone units flow through the square, widening around the existing mature tree to create three defined areas.
The first of which areas acts as a street level entrance point to the square.
The second is the defining functional strip of the square, integrating seating, steps, trees, bicycle stands and groundcover planting whilst defining entrance points.
The third is the lower level flexible town square, adapted to the existing levels and announcing the square as a protected and defined public space with flexible functionality as a meeting point for school pick up times, market stalls or simply as a place to gather.
The square is dissected by a shared surface route entering into Harewood Drive, also designed by HarrisonStevens, announcing the integration of both pedestrians and cars seeking to enter the town square area. The shared surface design of this route allows the public realm to connect across becoming a single space. Creating attractive external spaces that are not dominated by road traffic has a huge contribution to public health, social interaction and tackling climate change through encouraging more suitable modes of transport.
Related articles