Park Quadrant, Glasgow: Planning Application Submitted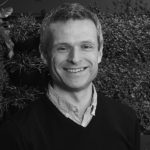 Creative Director and Co-Founder
March 27 2016
Landscape proposals for garden terraces and streetscapes to accompany a new residential development by Holmes Miller Architects has been submitted for consideration to Glasgow City Council.
Park Quadrant lies within a desirable mixed residential and office area of the city. Found on an elevated site, it enjoys an attractive landscape outlook to the north, onto a remote corner of Kelvingrove Park. The rear garden terraces will enjoy a sunny southern aspect.
Park Quadrant's garden terraces elevated above the car park courts to the south of the properties provide formal amenity space, with seating, decked areas, lawns and colourful planting in raised planters. Trees planted in the raised planters along the south edge of the landscape podium provide a structure to the garden spaces and filter views from the existing residences to the south.  The terraces work together offering a series of themed spaces, accommodating a variety of activities and forming a linear park. Steps between the landscaped terraces form a strong reference to the existing topography and relate to the building arrangement. Stair cores provide direct access to the shared garden terraces, these access points are expressed with a 'door mat' or bridge which extend across the linking path into the gardens.  There are three key functions set out along the terraces; lawns for relaxing and contemplation, planting areas for colour, seasonal variation and the occasional informal production gardening plot, and timber deck areas for social gathering and informal children's play.  These functions are grouped and repeated to serve the stair cores.
New planting throughout the Park Quadrant development will create a range of species and age structure to the benefit of the long-term landscape setting.
Related articles