Temporary Greening in Craigmillar Public Realm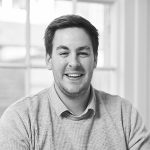 Landscape Architect
February 18 2016
As part of the temporary greening of the public realm, HarrisonStevens partook in a community tree planting event at Craigmillar alongside the community.
On 28th January, HarrisonStevens attended the Public Realm Consultation at Whitehouse, Craigmillar to engage with the community on all aspects of the new public realm at Craigmillar including the Town Square, Community Park and the streetscapes.
Following on from this, HarrisonStevens provided a temporary greening solution to the town square and adjacent public realm including turfed lawns, the fastigiate Beech trees in planters, orchard trees in planters, and recycled concrete seating pods, to provide an intermediate space for the community to use and a consistent frontage to Niddrie Mains Road.
On 18th February, HarrisonStevens assisted Edinburgh Lothian Greenspace Trust in the physical planting of 3,250no willow and hazel trees to create the first steps of regeneration in the town centre.
Related articles