University of Edinburgh's Moray Quad's – Works Completed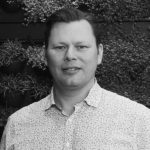 Managing Director and Co-Founder
February 11 2016
University of Edinburgh's Moray Quad – treturned to a Public Park and Gardens fo the fist time since the 1870s
The University of Edinburgh's Moray Quad has been transformed from a ubiquitous carpark to a garden and public park on a scale hard to find in Edinburgh's old town.  Lawns, tree avenues and vibrant herbaceous plantings have replaced the sea of tarmac.
Having built Moray House in 1618 Mary, Countess of Home, and her surviving relatives continued to develop both the house and garden throughout the 17th century. Her garden becoming so famous it continued to be called 'Lady Home's Yard' for many years after her death.
The original garden, in the French style, sloped southwards in a succession of terraces set to lawns, planting and orchards. Throughout the 19th Century however the garden was gradually eroded by new building and development until by the end of the 18th century there was little left.  The first half of the 20th century demanded further change until by the middle of the 1900's it was laid out to a large tarmac carpark, it's most recent use.
In 1996 a plan was conceived to return the space to a garden and public park, and after a steady gestation, HarrisonStevens were commissioned in 2011.  The resulting park draws on the adjacent Salisbury Crags for context and international context.  The University of Edinburgh has a global profile and the borrowed landscape of the crags grounds the space with context and a sense of place.  Textures and tones from the crags are introduced t the materials pallet of the Quad, while detailed herbaceous and tree planting respond to the gardens of an earlier time.
The heavy foot fall and demands of a modern academic faculty are catered for with strong desire lines and car-free environment.  A hierarchy of space that allows student staff and public alike to pause for coffee, lunch, study or social gathering across a range of climatic conditions giving a multi seasonal appeal.
Related articles