Planning Approval for Fountainbridge Housing and Public Park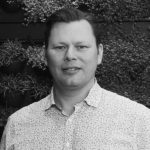 Managing Director and Co-Founder
January 13 2016
City of Edinburgh councillors have given the go-ahead for the next phase of Grosvenor's Springside scheme in Fountainbridge
Edinburgh City Council has confirmed approval for Scotland's first large scale Private Rented Sector housing development with associated urban park on to Fountainbridge.  This development will link together the award-winning public realm of the earlier phases, previously designed by members of the HarrisonStevens team.
David Yaldron, director of city centre developments at Grosvenor Britain & Ireland, said: "In addition to new homes, this consent includes plans for a new public square, community spaces and commercial and retail space, which we hope will add to the vibrancy of the neighbourhood and re-position it as one of the best places to live in Edinburgh."
The proposed Springside Square, part of the wider masterplan, offers a focus for the PRS community. It also offers  a renewed public engagement with an area of Edinburgh, which was formerly a hub of the community.  Mostly breweries and distilleries the industrial activity of the 18th-19th & first half of the 20th century were an interwoven back-bone of community.
Fountainbridge has a wealth of history but little remains in the built environment today. As once-familiar landmarks, streetscapes, gateways and thresholds have been lost with de-industrialization. The development of the site presents an opportunity to recognise some of this history. Themes of geology and industry are of particular interest. The concept for the public realm brings the idea of the underlying water body to the surface. It uses this springline as a device for tying the various spaces within the development together. On a more detailed scale, this same springline form inspires the design of the paths. These in turn define different levels of privacy and sub-divide passive / active landscape areas.
Related articles