HIE's World Class Inverness Campus Opened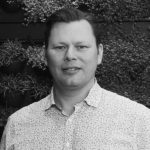 Managing Director and Co-Founder
May 21 2015
Highlands and Islands Enterprise today celebrates the opening of their 35Ha Campus with core landscape park designed by HarrisonStevens
This multi layered estate at the Inverness Campus has been detailed by HarrisonStevens to express the qualities and experiences of the Highland landscape. From rugged grassland meadows, to high quality and enduring stone detailing, all overlaid upon a north-south axis, the park is thread by the management and context of water.  The estate loop road frames the campus amenity core incorporating two lakes that manage the site's SUDs provision.  Alongside the design, HarrisonStevens authored a 15-year landscape and habitat management plan.
Inverness Campus Phase1 Infrastructure has been delivered to provide organisations a world class setting for collaboration & enterprise.  Set over 35 Hectares, Inverness Campus sits alongside the A9 trunk road linking Inverness to Scotland's other cities with the Inverness train and bus stations & airport are a short distance away.  Connectivity with local, national and international markets and communities were a key driver in the development of the asset, and addressing the external spaces within the campus as a public park with pedestrian bridge connection over the A9 to the west & railway to the east are instrumental in that local integration.
The Campus has been designed around the structure of a north-south axis that aligns with the nearby Kessock Bridge, and onwards to Ben Wyvis.  The over-riding concept was to express the qualities and experiences of the Highland landscape. This concept is played out across a hierarchy of spaces and programmes to accommodate a broad range of recreation, learning, employment and ecology. There is a series of perambulations for walking, jogging and cycling for both resident users of the campus or connected into the wider city infrastructure commuting network.
The 1km estate loop shared surface frames the campus amenity core incorporating two lochans that manage the site's full SUDs provision.  Set as a hierarchical journey of formality to nature, the southern water body is bound by the main public realm space for civic and collegiate gathering.  Scottish stone used in both paving and dry stane dykes around the core delivering an immersive experience against the backdrop of the lochan and it's island gallery.  This formal controlled water body cascades under a spillway pontoon.  The spillway, set with 4 underlit waveform benches, a silhouette of the Ben Wyvis foothills, is a threshold.  It allows congregation and traverse in equal measure, connecting the adjacent plots and permitting overview of the receiving lochan that is the nucleus of the site's vibrant biodiversity and targeted habitat creation. The 15-year Landscape and Habitat Management Plan balances the management of the grasslands and wildflower meadows for aesthetic enjoyment, but also habitat and species rich diversity.
While a Campus for commerce and education, the biodiversity is also a major component to the landscape.  The naturalised lochan radiates out through the development plots via wildlife corridors of oak avenues and ecologically rich mixed native hedges.  These link with a diverse native boundary woodland providing further habitat alongside the environmental controls of noise and visual screening.
Related articles