Fountainbridge Comes Alive..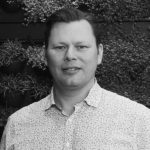 Managing Director and Co-Founder
March 27 2013
The Mobile Allotment on land held by Grosvenor has come to fruition at Fountainbridge.
HarrisonStevens are very pleased to have been part of this fantastic project, and wish The Grove community gardeners in Fountainbridge the very best of luck – especially with this 'spring' weather we are having at the moment.
Related articles