HarrisonStevens October Update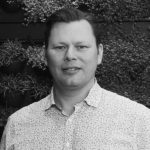 Managing Director and Co-Founder
October 20 2011
Exciting news from October..
By way of an update this October from HarrisonStevens; We are thrilled to announce the completion of Gartnaval Maggie's, and remain very proud to have been involved with this project.
Our projects at East Whitburn and Dunning have also started on site.
As we are fast approaching the end of second year, HarrisonStevens are more committed than ever to continue creating unique places of fun, engagement and identity for our clients. We will continue to ensure client needs are at the forefront of our project delivery and work closely with experts in their field to deliver a cohesive and integrated approach to place, resulting in memorable environments.
Related articles