HS Attend South Canal Bank Opening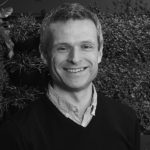 Creative Director and Co-Founder
April 22 2011
HarrisonStevens attended the opening of the South Canal Bank public realm project.
It was a beautiful sunny spring day at South Canal Bank, and the project looked fantastic. Client happy, Project Manager Happy, Contractor proud and a cheery HarrisonStevens Design Team!
HarrisonStevens had been tasked with appointing a landscape architect-led design team to prepare and implement detailed design proposals to revamp the public realm on the south bank of the canal within Clydebank town centre. The canal offers a unique resource that was under-exploited.
One of the key priorities identified by the partner agencies, was the need to improve the environment along the canal corridor within the town centre to turn it into an attractive destination and hub of activity.
Related articles