HarrisonStevens Celebrate Six Months In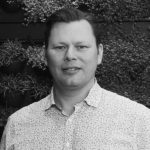 Managing Director and Co-Founder
December 10 2010
Six months since HarrisonStevens opened its doors..
It's been a busy few months setting up the business, establishing our office on Thistle Street and all while maintaining our increasing workload. We were delighted to have so many of our fellow consultants and clients battle the elements and brave the cold to be with us for our inaugural office party recently..
We would also like to thank all those who have contributed to our fundraising efforts for Movember, and tolerated the sometimes painfully slow efforts of some to culture a Mo!  Well into December now and our team are now clean shaven much to the relief of our partners, though possibly regretfully for us, the extra insulation on the upper lip might have been welcomed through the recent sub-zero weather!
Related articles