HarrisonStevens Does Movember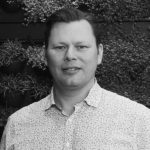 Managing Director and Co-Founder
September 15 2010
Martin, Mike and Calum, are joining the growing club of modern gentlemen who believe in the virtues of fine moustachery, immaculate grooming and growing a moustache for Movember.  We are looking for like-minded ladies and gentlemen to join our team to change the face of men's health.
Movember is about raising funds and awareness for men's health, specifically prostate cancer.  Prostate cancer is the most common cancer in men.  One man dies every hour from the disease in the UK.
Above all, the more people we get on board, the more lives we can impact. We are asking you to join the team and grow a moustache as a MoBro, with Martin, Mike and Calum. Alternatively, join Becca as a Mo Sista to help support us on our journey.
Join our Movember team and follow the steps.  Once registered you'll be sent all the information you need to raise funds and start growing as part of our Movember team.
Of course,those Mo Sistas who have supported us and Mo Bros who have grown with us through November are invited to join us at a shave off party at the end of November.  We look forward to having a lot of fun raising lots of cash for a worthy cause.  Please follow our progress on our HarrisonStevens Facebook page including some initial inspiration on styles.
Related articles