Challenge 09/10 – Landmarks – Stand on/in Edinburgh landmarks x10 all at the same time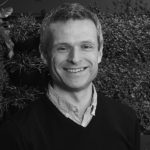 Creative Director and Co-Founder
June 10 2020
In May 2019, we were set 10 challenges by clients and fellow consultants at our studio reception. Ewan McClung of Swanston Farm set us this challenge, 'Stand on/in Edinburgh landmarks x10 all at the same time.'
Planning
When thinking about planning this challenge it appeared that the hardest part would be to choose only 10 from the many landmarks in our beautiful city of Edinburgh. What would our criteria be for choosing a landmark? What are Edinburgh's best landmarks? Should our landmarks be connected or themed in some way? After much consideration, a list was drawn up based on the most photogenic landmarks within walking distance from the office.
The Real Challenge
In the beginning there were several failed attempts to get the full team to a photo-shoot. Even with dates set in the diary a month in advance it still proved near impossible to not only get everyone in the same place at the same time, but also to have favourable weather conditions. As the challenge progressed it became clear that the true challenge here was an organisational one, namely, how to gather the whole office in one place on a day that wasn't pouring with rain. Rather than a series of spontaneous group photos over a lunch walk it became clear that this needed to be a military operation. The scope and locations where redefined, combining challenges for example, a draw something challenge at Jupiter Artland with a photo-shoot, and with team events such as our annual study trip to Berlin combined with a photo opportunity at the Edinburgh sign before our airport departure. A new rule was also introduced regarding the minimum of people required to validate a photo-shoot. It certainly proved to be a challenge, but we managed to get a few fantastic team shots and found it a great reason to escape the office and rediscover our fantastic city.
Locations
The following are the landmarks we have visited and capture on film; Ross Fountain, Scott Monument, Heart of Midlothian, Parliament Square, St Giles Cathedral, John Knox House, Edinburgh Airport and Jupiter Artland. We look forward to the two final locations which were planned for March to be completed once we are free of social distancing and lock down restrictions, Calton Hill and Arthur's Seat.
Reflection
Debbie our challenge champion has put the real essence of this challenge very well, it was not so much the choice of landmarks, spoilt for choice, nor the weather really. The challenge we found compared to the other challenges were the incidental timescales set aside to complete several the photoshoots from the office. Our initial approach was a single trip out during our lunchbreaks, as a team for 15 minutes, quick snap in the bag. However, we found that meetings overran, trains were delayed, and deadlines had to be met, the quick 15 minute out of the office was an inconvenience and it was impossible to make sure we were all there. Debbie changed tack and we set aside a morning or an afternoon to go to several landmarks at once, a single purpose, determination and considerable effort expelled we made it to 8 landmarks with the most strenuous left until after Covid
A brilliant challenge which has been a joy to organise and we have enjoyed discovering and unearthing different parts of our beloved City which often we take for granted. Thank you, Ewan, for your fantastic challenge. Our spirits have been lifted, we have truly achieved something remarkable as a team.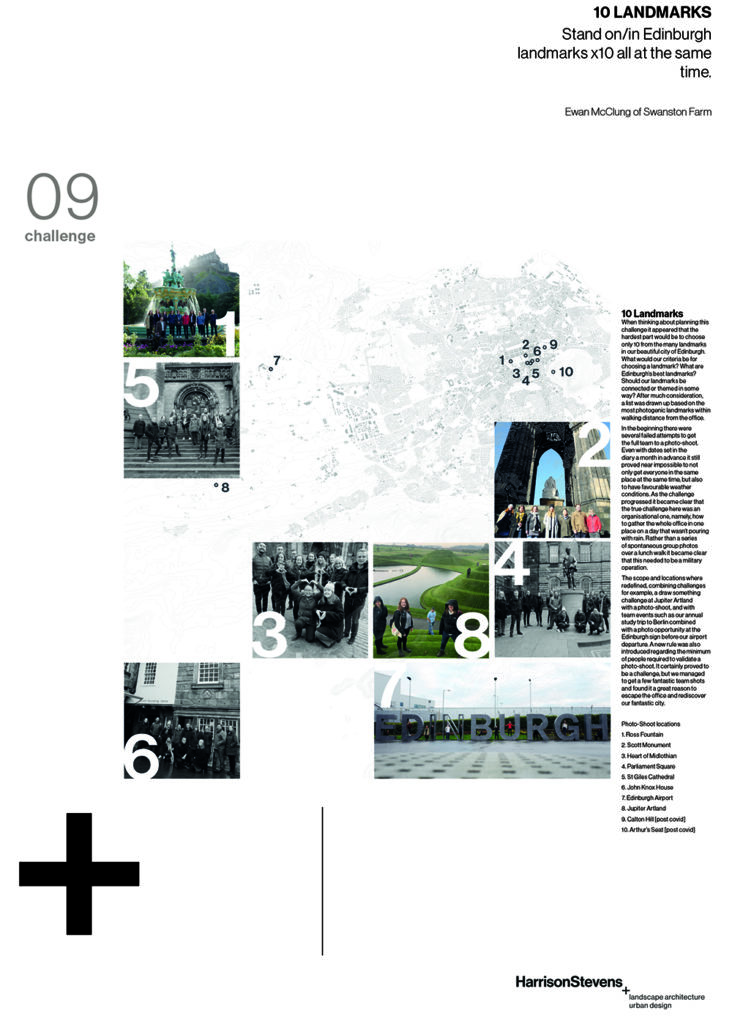 Related articles